The walk is available on www.agroshow.pl, you can find it at the link: https://agroshow.pl/spacer3d/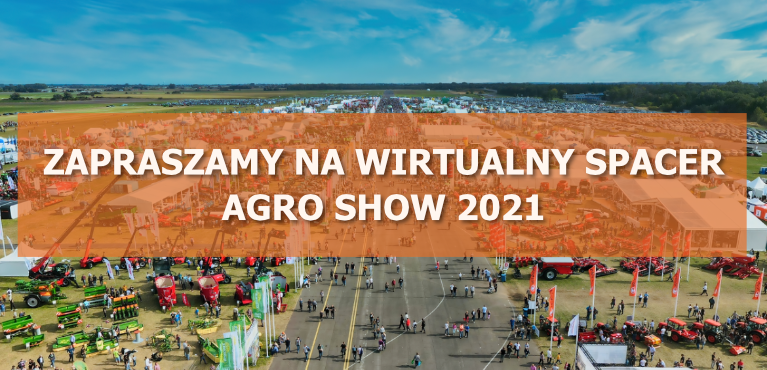 This tool enables:
– visiting the exhibition in the form of a 3D walk (just like we know it from google maps),
– a video walk around the exhibition, which gives the impression of being physically present at the exhibition (we are in the center of events, in the center of the video),
– visiting the exhibition from a bird's eye view.  
In addition:
– a 3D walk comes with a search engine, thanks to which we can move to the stand of any company that interests us at the moment,
– the map allows you to move to any place in the exhibition,
– it is possible to watch agricultural machinery shows,
– it is also possible to enter the stands of several selected companies and see their offers, which are displayed in the form of information, photos, videos, links to websites,
– you can turn and head in any direction at any time,
– zoom function allows you to zoom in and out of viewed objects,
– you can turn on the sound so that the experience becomes even more realistic.  
We hope that you will enjoy the tool we offer and that it will allow you to visit the AGRO SHOW exhibition again. We believe that it will be a lot of fun at the same time.
A virtual walk is a tool that will accompany the AGRO SHOW exhibition in subsequent editions. Thanks to this the exhibition will be online all year round, until the next edition. For companies, it is a perfect way of additional promotion and presentation of their products and services. We encourage you to use this opportunity.
We hope you will have a pleasant walk and great fun while exploring the virtual version of AGRO SHOW.